Eating Beyond My Means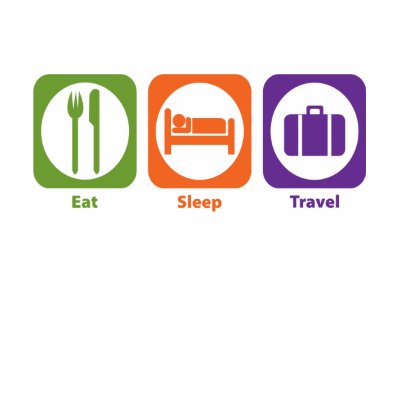 I don't eat too much, but I certainly eat very interestingly. So interestingly, in fact, that I pay good money flying to places that serve authentic versions of bahn cuon, felafels, sheep testicles, and macarons.
The travel cliches of seeing new places and meeting new people are secondary to eating new food, whether I'm in a coastal city on the Mediterranean or deep into Borneo. Sure it's nice seeing a bull fight in Madrid, but teetering on a tall wooden stool with a glass of cheap rioja on one hand and guindilla tapa on the other
—

in a bar so local no one speaks English
—i

s priceless.
The happiest moments in my life always involve food. When I envision what I think might be blissful moments
—

such as reaching the top of Asia's highest summit
—

there's always food in the picture. In this case, I will be watching the sun slowly rise over Kinabalu, sipping hot chocolate in the company friends who (like me) are stupid enough to try this test of cardiovascular endurance. When I dream about Morocco, I don't see myself shopping in the souks or riding camels. I would like to (a) eat in the souk and (b) eat the camel. I jest, but you know what I mean.
Food is the reason I run. I keep saying that I love running, but I'm just deluding myself. What I really love is eating, and in order to eat all I want without gaining the amount of weight that would render my current wardrobe unusable, I have to run. My heart rate has to go up and burn all the flavourful fat and wine I so lovingly ingest.
This means I need to clock in more miles in the next few weeks leading up to my trip to two countries. Cheap, freshly baked French baguettes and real phad thai from the street vendors await. None of the hilarious pineapple curries, please. I only eat authentic.